Hey Everyone! Time to get your hands on our new kit… Deadline is the 30th of October!!!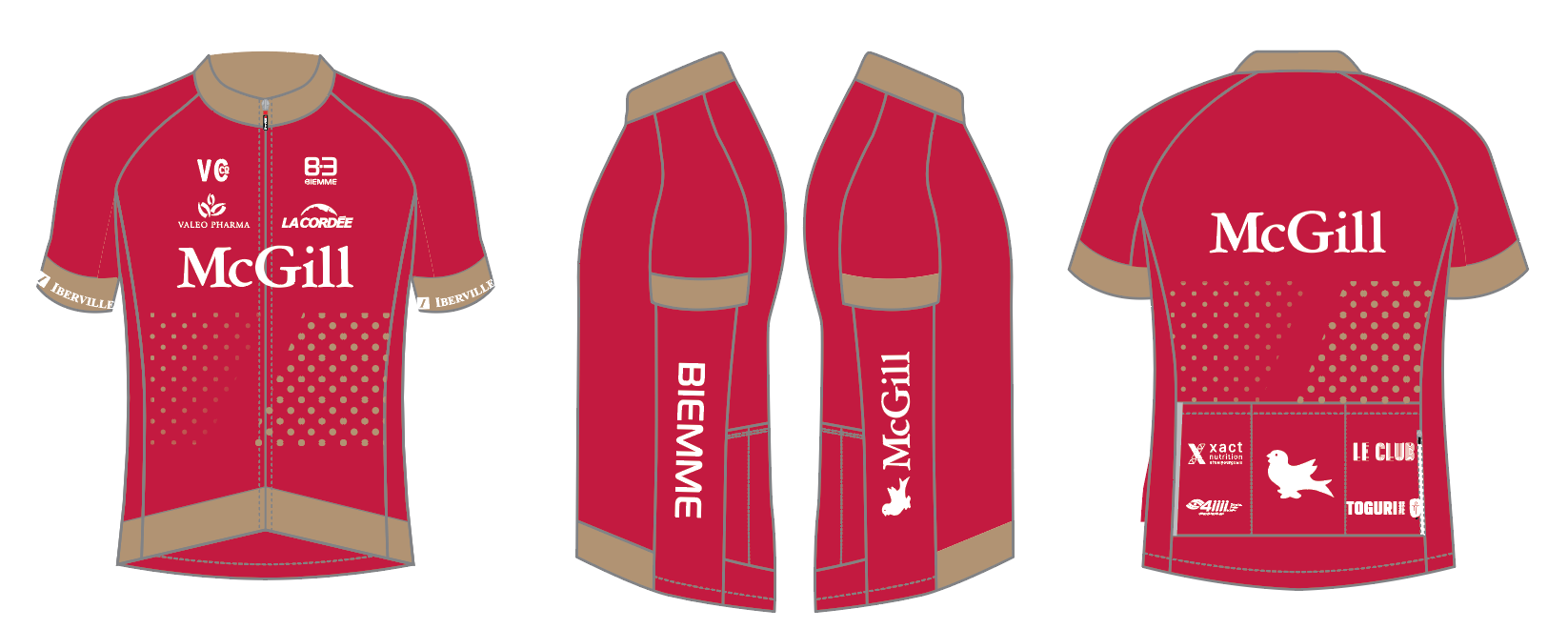 What's on offer this year?
Pro Jersey: Our race cut jersey, which is slightly different than last year's model. Mesh sides for men, and lycra sides for women. And of course, a YKK zipper
Pro bibs: Similar to last year's model, but with a new and improved BRT GEL PAD chamois, and ceramic crotch protection to prevent chaffing.
Long Sleeve Jersey: Same design as the short sleeve race jersey, but with a thermal material, which is perfect for the Fall & Spring
Accessories such as leg warmers, arm warmers, knee warmers, and neck warmers with McGill logos on them!
How much does it cost?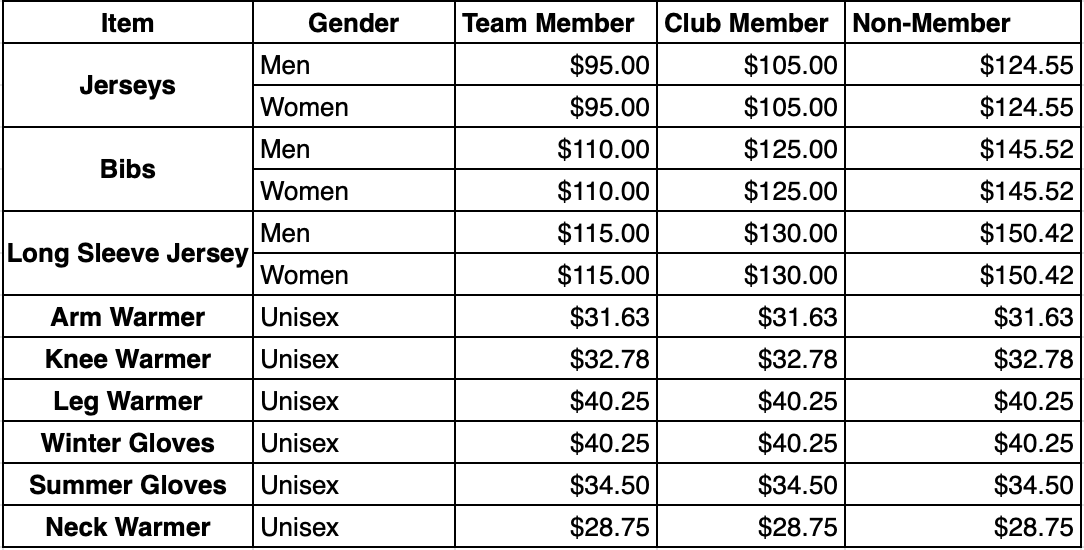 How to order?
Fill in this Google Form
Make your payment either by interac to mcgillcycling@gmail.com , OR by credit card here (beware there is a 3.5% surcharge). Make sure to pay for your order by the end of the day you've filled in the google form, or else your order will be cancelled.
Do you have fit kit, and can we try it on?
Yes, we will soon have fit kit for members to try on, and we will create a poll in this post to figure out when/where fitting sessions will be! For those who own last year's kit, the sizing is exactly the same!
Any questions?