Its time to get your MCT kit for the 2021 season!
First things first, here is the new design courtesy of @cmoonbike (note the Jersey for sale is the top model shown) :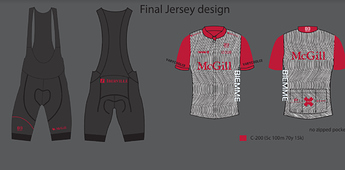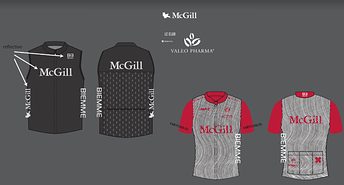 How to order:
Place your order before 11:59PM on Monday, November, 30th!
Pay for the kit (and shipping if you can't pick up the kit in Montréal)
Expected delivery to Montreal is early 2021.
If you'd like to get your kit shipped to your door, please let us know your location within the order and we'll get back to you with the shipping costs, after the order deadline.
Please use the from to place your order…
MCT 2021 Kit Order Form
…and pay the correct amount via:
Credit Card (Be aware that there will be an additional 3.5% surcharge): https://mcgillcycling.com/payments
E-Transfer the appropriate amount to mcgillcycling@gmail.com
COVID Notes
Unfortunately there will be no test kits available this year to test out sizing due to COVID restrictions. A detailed size guide is available as well as what is offered on the order form. Additionally in past years we have offered different prices for Team/Club/Community members. As we have not been able to collect membership payments from McGill Athletics, this season everyone will be paying the same price for kit.
Don't hesitate to reach out to Clay or myself with any questions. Can't wait to see everyone rocking the new kit next year!
-Nick