Selling my Fluid 2 wheel-on dumb trainer (after upgrading to Wahoo KICKR). Purchased in 2016, but good as new.
For a wheel-on trainer, this model is exceptionally quiet and has a pretty realistic power curve compared to magnetic resistance units. Throw on a speed sensor and you're ready to zwift! It's also portable, throw it in your car and you can use it to warm up on race day.
Price includes a front wheel riser block (don't use a stack of textbooks like a chump) and QR skewer.
It's in my storage unit and I don't feel like dragging it out to take a picture, but it looks like the one below: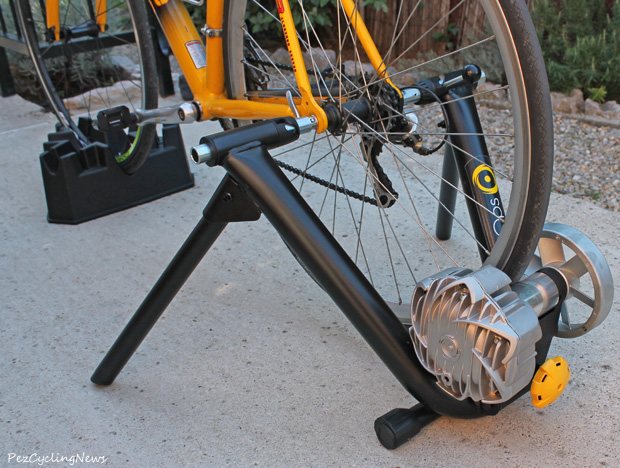 Message me if interested!