Hey Everyone!
This is the official sign up forum post for our annual MCT South Carolina training camp! PLEASE COMMENT BELOW IN THE POLL AND FILL OUT THE ATTACHED QUESTIONNAIRE TO OFFICIALLY CONFIRM THAT YOU WILL BE JOINING US.
The link to the questionnaire can be found here.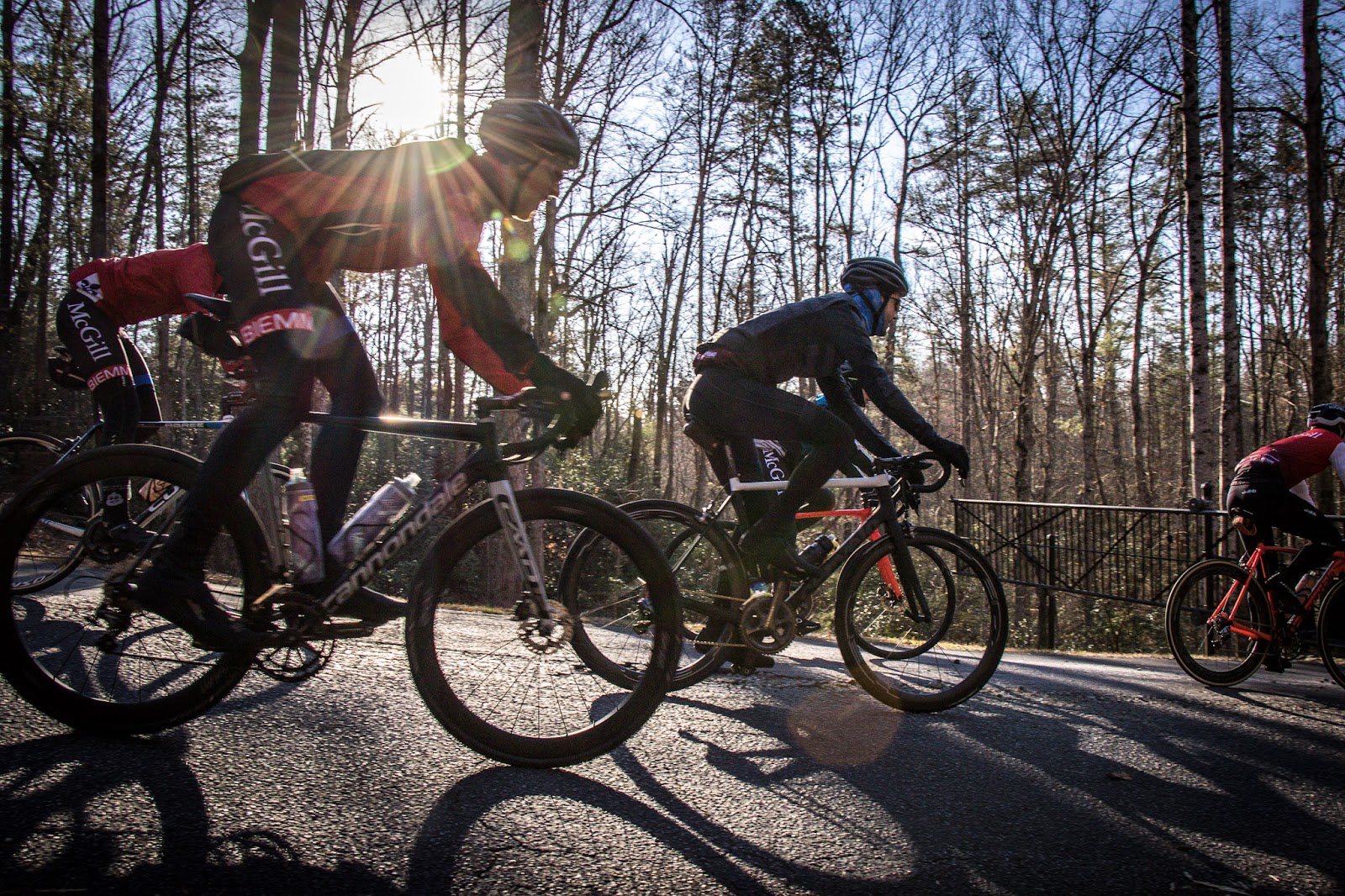 Every reading week, McGill cycling travels south to enjoy a week of riding under the sunny skies of South Carolina. The riding in South Carolina is amazing and the trip is tons of fun, just ask anyone who has been!
Here is the general outline for the trip this year:
We will leave Montreal on the evening of Friday, March 1st and drive through the night until we reach South Carolina sometime during the next day (Saturday).
We will stay all week together at a beautiful lake house and share meals.
There will be 6 full days of riding and two half days on the days of our arrival and departure.
We will return to Montreal on Sunday, March 10th.
Some other general points:
ALL LEVELS ARE WELCOME. Everyday we have a beginner ride (40 km-100 km), intermediate ride (80 km-140 km) and an advanced ride (120 km+) all leave from the house. There's something for everyone!
The cost of the trip should be similar to last year being around $350 (subject to change). This includes travel, accommodation and in-house food for the week. Additionally, the trip fee is discounted for anyone who can supply a car for the trip.
If we have more interest than space available in the house (unlikely), the priority is given in the order of McGill Students, McGill Alumni then Community members.
There will be an optional granola bar/coffee exchange. This is always a ton of fun each year. More information on this in the Google sheets linked below!
IMPORTANT! Everyone who comes to South Carolina must be a TEAM MEMBER.
The South Carolina trip is McGill cycling's biggest and most anticipated event of the year. It's a fantastic opportunity to enjoy some warm weather riding during winter as well as a great way to sharpen up before racing season gets underway. We hope as many people as possible can make it this year!
Please fill out the below poll in terms of whether or not you will be joining us, as well as whether or not you are able to drive (a rental car) or a car that you own.
INCREDIBLY IMPORTANT: This is an official sign up post. If you mark down that you are coming, we expect you to come on the trip. This is due to the fact that cancellations significantly affect the logistics and cost of this trip for everyone on the trip.
**DEADLINE: Please confirm whether or not you will be coming by Wednesday, January 16th.
Looking forward to joining all of you for an awesome week together in South Carolina!!!
The MCT Exec Team
Coming!
Coming and Can Drive!
Coming, Can Drive, and Have a Car!