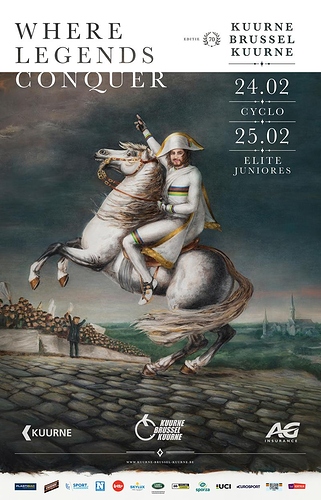 While Velogames may be the better-known fantasy cycling game, Podium Cafe hosts the best season-long competition in the business. No transfers during the season so your decisions now actually matter. Make sure you make a women's team too!
Post your team name below and I'll add you to some ultra-cool sub-league eventually.
May the best director sportif rule them all.
Link to all the details you need: https://www.podiumcafe.com/2018/1/31/16955234/2018-fsa-directeur-sportif-game-is-live-now
PS Cyclocross world champs are this weekend and I will be truly devastated if you guys don't hang out and eat breakfast together watching a bunch of really tough Europeans (mostly Belgian and one notable Dutch guy) smash each other in Valkenburg.