Hi Everyone,
Our friends at XACT are graciously extending a huge sale our way - as they need to move Prokrunch - err XACT PROTEIN - that's still in the old wrapper… so they would much rather work with partners like us, as they don't want to mix up the public after their new brand just got unveiled!
XACT is offering a 20% discount on top of the existing club discount ( fuelyourride-mcgill20 which gives 20%). The best before date is nice and long - so it's not a question of product approaching best before or anything like that - it's simply the old packaging.
If you want to hop on this offer it is simple enough - but you need to go to the site VIA THIS LINK BELOW - and this link only to - to trigger the extra discount on XACT PROTEIN Chocolate. If you just navigate to the site in any other way, the extra 20% wont be applied to the XACT PROTEIN.
Here is the XACT PROTEIN discount link



Club members must use the link to get the added discount
The discount is applied automatically when added to the shopping basket
The discount is Applied to XACT Protein chocolate only - Customer will receive the old PROKRUNCH packaging (same product - just old wrapper)
Club members can still apply their club promo code to the whole shopping basket, so can order other products too as well as get more discount on the XACT PROTEIN…
This promo is time sensitive : orders need to be placed by 11 pm EST Sunday 14 March.
I attached some screenshots to make explaining easier!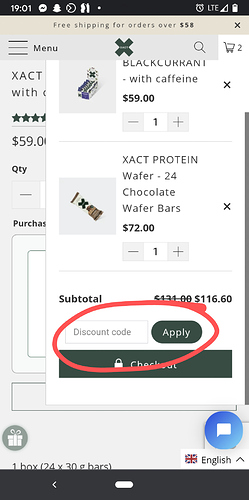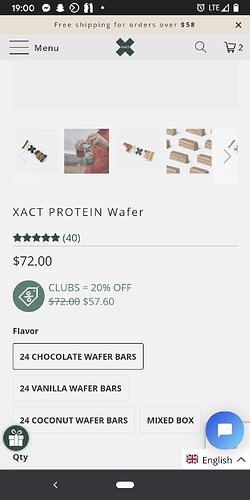 Happy riding everyone! Hopefully the time comes we can all get together soon!